What is a Director?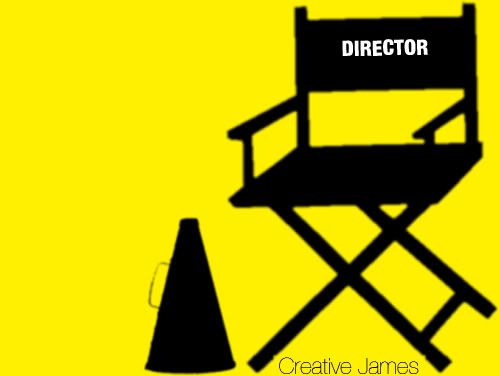 What is a Director? 
To know what a director is we must first break down what a director does. The director is accountable for the overall vision of the film. A directors job is to visually breakdown a script, interpret text, work with actors, lead a set, problem solve on set, camera placement, blocking, casting, and a bit of editing. Now, there are other things such as lighting and sound and in most cases editing(even though I count it as part of their job) in which it is not directly the director's job but they still need to know a great deal about these positions because they all help make a dynamic and entertaining story.
Think about this, you have a love scene, a guy pulls his girl close in for the kiss and we can't see any of it because it's lit like a nior film. That is why a director has to know about all of the positions on set. Some of the director's jobs are harder than others, and some can make or break your career.
Text interpretation is one of those make it or break it parts of a Director's Career. The reason why this is so powerful is because this is where the director gets the vision for the whole movie, show, short, or whatever they are directing. The passions of a director and the way they interpret the script are going to define the message of the whole film. If Steven Speilberg would have interpreted the ET script differently it could have been a campy movie about an alien who ditches the little boy. It's because he interpreted the emotions and feelings from the characters and felt the bond and then the sadness that we get the movie we do!
Okay so what's the hardest part about the director's job. I believe that the absolute most challenging part about being a director is leading the set. The reason I say this is because when you are on set and you've been shooting 14 hours, and you have about a hundred people getting tired and cranky with tempers starting to flare, it can be very tricky to navigate. I've seen this happen many times and have dealt with it myself. 
My favorite part of directing is getting to work with actors. Working with them to get the emotion out and for it to read right! I love when an actor finally breaks the barrier and delivers a performance so powerful that you can't help but smile, laugh, or cry with them. 
While Directors have recently been getting a lot of glam, It's not all fun and games! You can't just show up and say action. There are many sleepless nights trying to figure out how to tie the story together because you've had to cut scenes and it can be very frustrating when you are on take 13 and still not getting the shot right. I will say though that it is one of the most exciting and fulfilling things to see your finished product on the big screen.
Check out more from Creative James
Follow me on Twitter! 
This post has
3 notes
and tag:
# James Schnaudt
# Directing
# Filmmaker
# Creative James
# Blog
.